Do you have any questions that I can help you with?



Fardon Webhosting & Design
P.O. Box 1407, Potts Point NSW 1335
Ph: +61 412 695182
ABN: 931 274 839 23
©2009 Fardon Webhosting & Design

SEARCH ENGINE OPTIMISATION IS THE KEY TO SUCCESS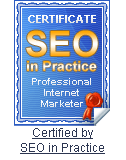 Search engine optimisation (SEO) is the fine tuning of your site for optimised rankings with the various search engines such as Google, MSN and yahoo. This is one of the most important things you can do for you website. Without optimisation you are losing literally thousands of potential clients.
To create a money making website your goal is to be in the first 30 search results when a user types in a search query or phrase related to your business.
With all the web sites in the world, how is anybody going to find your's?
Developing an Internet marketing strategy is critical to your business success. Marketing strategies will ensure that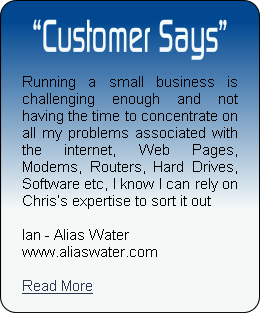 potential customers can find you online. Fardon Webhosting and Design has the knowledge to optimise your site as well as help you plan and implement marketing strategies.
Search engine optimisation will help your company achieve the results it desires and help prevent your opposition taking business away from Over 85% of all initial website visits originate from search engines (Juniper Research). you.
Over 85% of all initial website visits originate from search engines (Juniper Research).
Many companies struggle with the decision on whether to hire a firm or conduct their SEO in-house. Unfortunately many companies lack the knowledge about SEO and assume it will be cheaper for them in the long run to hire someone "in-house". For some companies this may be efficient while others the overlooking the hiring of a professional firm to SEO can be costly. It is as critical to your business' health as if you were to feel that you could heal a fatal disease yourself because you have access to the Internet and books instead of going to a highly trained physician. Now you laugh and say that would be absurd, but is the growth of your company worth the risk.
Contact us for an obligation free SEO optimisation consultation.